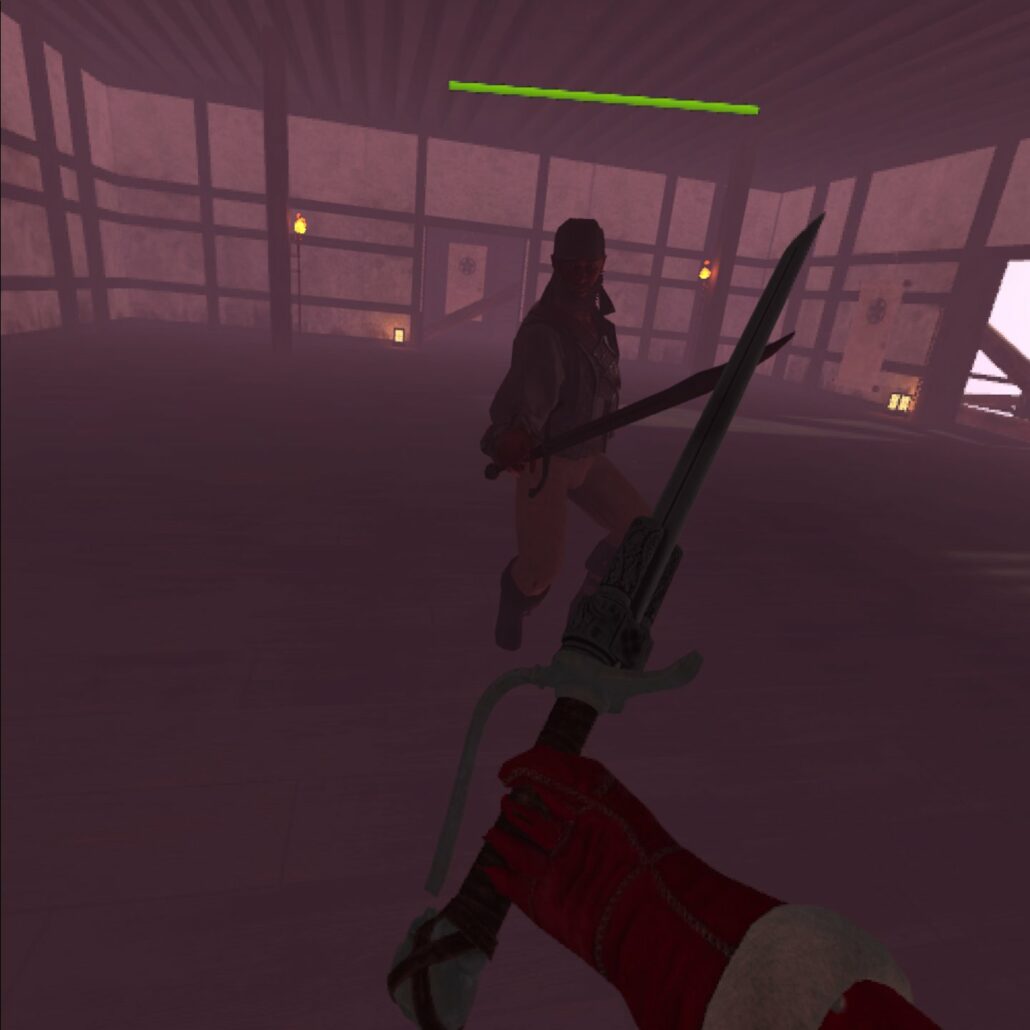 The game I am reviewing is Swordsman Vr. The developers are a team named Sinn studios. It is a sword fighting roleplay game. The game Platforms on Steam, Psvr, Oculus and the Rift S. I am reviewing the Oculus Quest 2 version of the game.
The story is about a knight saving the World from an evil fallen knight named Jötunn. As you fight your way through several different eras and times, you finally reach your enemy, the fallen knight. Every time you beat a boss you get a special weapon these weapons are imbued with special abilities. Some examples are the ability to shoot bullets out of your sword or the ability to freeze enemies with your sword.
There are amazing features like dashing, close combat, neck snapping, choking, sword abilities and character customization. The character customization has a vast set of armors and cloths to choose from. The combat system is mostly with swords but there is a kicking feature in which you can stun your opponents. There are extra bosses that you can kill and get extra boss weapons. The leveling system is very straightforward. There is a stat system you must follow. Once you get 100% on the game, those leveling restrictions will be broken.
There are some things that will make the game kind of buggy. The game is very buggy, so don't expect a lot from it. There is also a problem with the character textures as they look very pixelated at times. I also hate that mostly there is no need for hand-to-hand combat as the AI is very smart and will probably kill you before you can even get to them.
I highly recommend Swordsman Vr as all the bugs will get fixed overtime.
I rate it 8/10 as the bugs and game breaking mechanics made it weird.
by
Knightly news Vr